If I wasn't a brand & web designer, I would 1000% be an interior designer or a YouTuber or both.
Though I did try about 5 different times to be a YouTuber (it's every Gen-Z's dream job at some point…okay…i don't make the rules), and that didn't quite pan out. 6th times the charm???
But let's say, in this alternate universe, I'm interior designer/YouTuber who is definitely biz besties with Alexandra Gater.
If you don't know Alexandra Gater, she's the queen of rental friendly apartment makeovers and I'm absolutely obsessed. Like…don't miss a single video of hers obsessed.
She inspires me to invest in my own space and make it feel super homey, even if I'm just renting.
(I recently had a client list Alexandra's website as brand inspo and I just about threw my computer with excitement that we shared that common interest. I'm telling you, I'm obsessed.)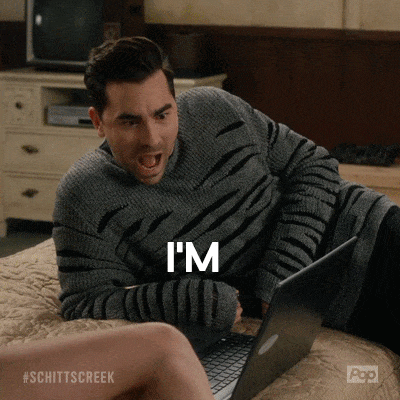 And at every start of Alexandra's video she talks to the client, discusses their goals for the space, & then comes up with a mood board for the design direction of the new space.
In a way, being a brand & web designer is one and the same as an interior designer.
When we hop on a call, we go over your hopes, goals, and dreams for your business & then I create a mood board backed by brand strategy.
And I'll make sure your corner of the internet feel like your well decorated, cozy home that all your friends keep begging to come back to.
What's included in a mood board
Let's back up a second…What the heck even is a mood board?
If you aren't on the interior decorating side of Youtube or any design world for that matter, a mood board might feel like a foreign thing to you.
That's what I'm here for 😉
A MOOD BOARD IS A COLLECTION OF IMAGES THAT SHOW THE CREATIVE DIRECTION YOU'RE GOING FOR.
Whether that be a room you're decorating or, in our case, a brand identity we're designing.
These collection of images include things such as brand photography, logo design layouts, type design, textures, colors, website design examples, patterns, textures, & more.
By providing these collection of images, you'll be able to see the creative direction/style we're going in for your brand identity.
It's a crucial part of the design process, and a step I don't ever skip, because it makes sure we're on the same page style wise before I even get to designing the full brand identity.
Let's look at a few examples to get a better understanding.
Examples of mood boards from past clients
VERONICA FELDMAN EVENTS
VIBE: CHIC, ELEVATED, LUXE
This is the mood board Veronica Feldman Events chose for her brand & I couldn't be more in love with it!
→ Take a look at the Brand Deep Dive here!
Veronica wanted a brand that felt chic, elevated, and luxe and this mood board has all those qualities.
With the editorial type design to the dark and moody black and cream tones. The touches of pink to add in that feminine quality. The brand photography matches the high in feel as well.
And her brand identity matches the vibe of the mood board perfectly.
BIG FEELINGS, AWESOME KIDS
VIBE: FUN, SOPHISTICATED, TRUSTWORTHY
This is the mood board for Big Feelings, Awesome Kids an exclusive hub for parents of highly sensitive kids.
→ Take a look at the Brand Deep Dive here!
Jill was looking for a brand that still felt fun, but didn't lean too juvenile. The perfect balance between sophisticated, yet playful.
And we did just that for her brand identity.
SIDEWAYS & CO.
MOOD BOARD 01
MOOD BOARD 02
For this next client, Sideways & Co., Meghan wants to have a brand that feels warm, inviting, yet still fun and elevated.
And because she takes on a wellness approach to wedding planning & designing, she wants her brand to evoke those same feelings.
I'm in the midst of designing this brand & web refresh, but which mood board do you think Meghan chose?
Want to see other brands I've brought to life?
Bringing women's vision to life through a personality-packed brand identity for their creative business is my absolute favorite thing to do. So much so, I made a whole career out of it.